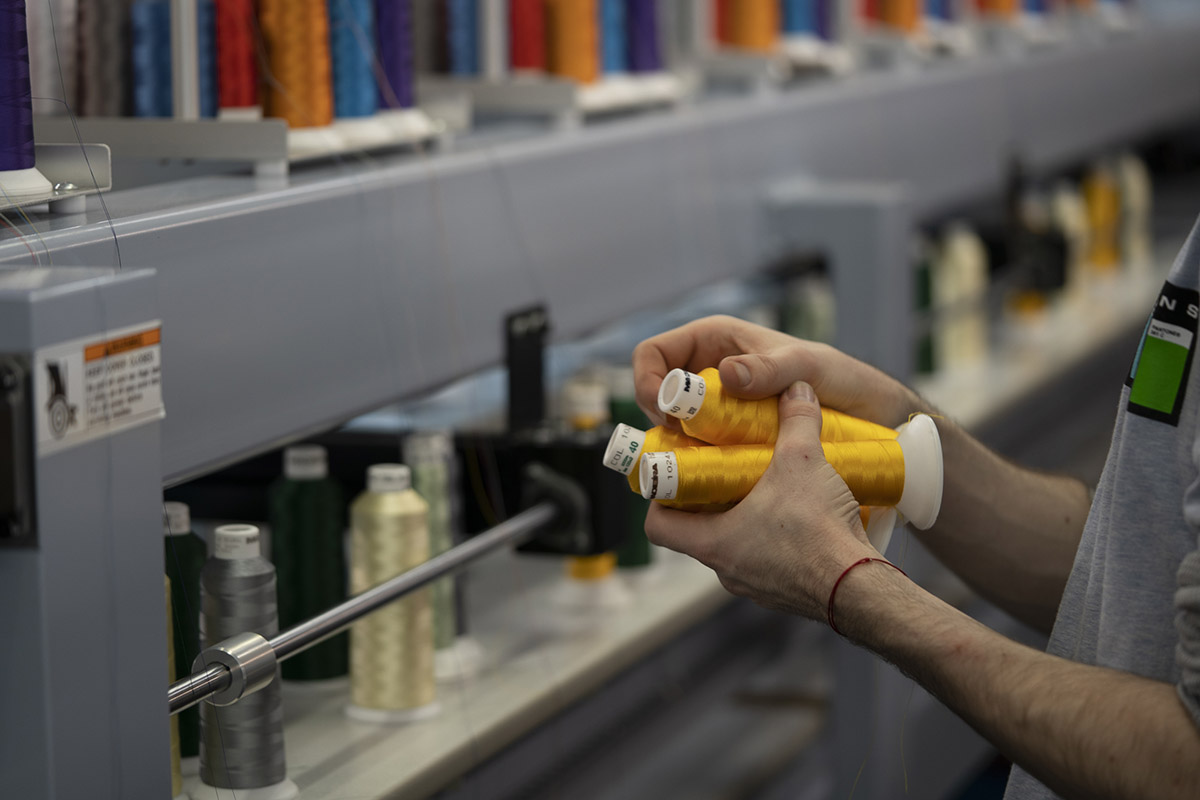 We stock a broad range of embroidery thread colors. Reference the chart below to find scans of thread by color group, along with the nearest Pantone color. Keep in mind that thread has a shine that will make the color brightness vary, therefore, exact Pantone matches are not possible.
Pick from the color chart and reference the thread number when placing your order to use the specified thread. Metallic and specialty threads are sometimes available for an added fee, depending on the project.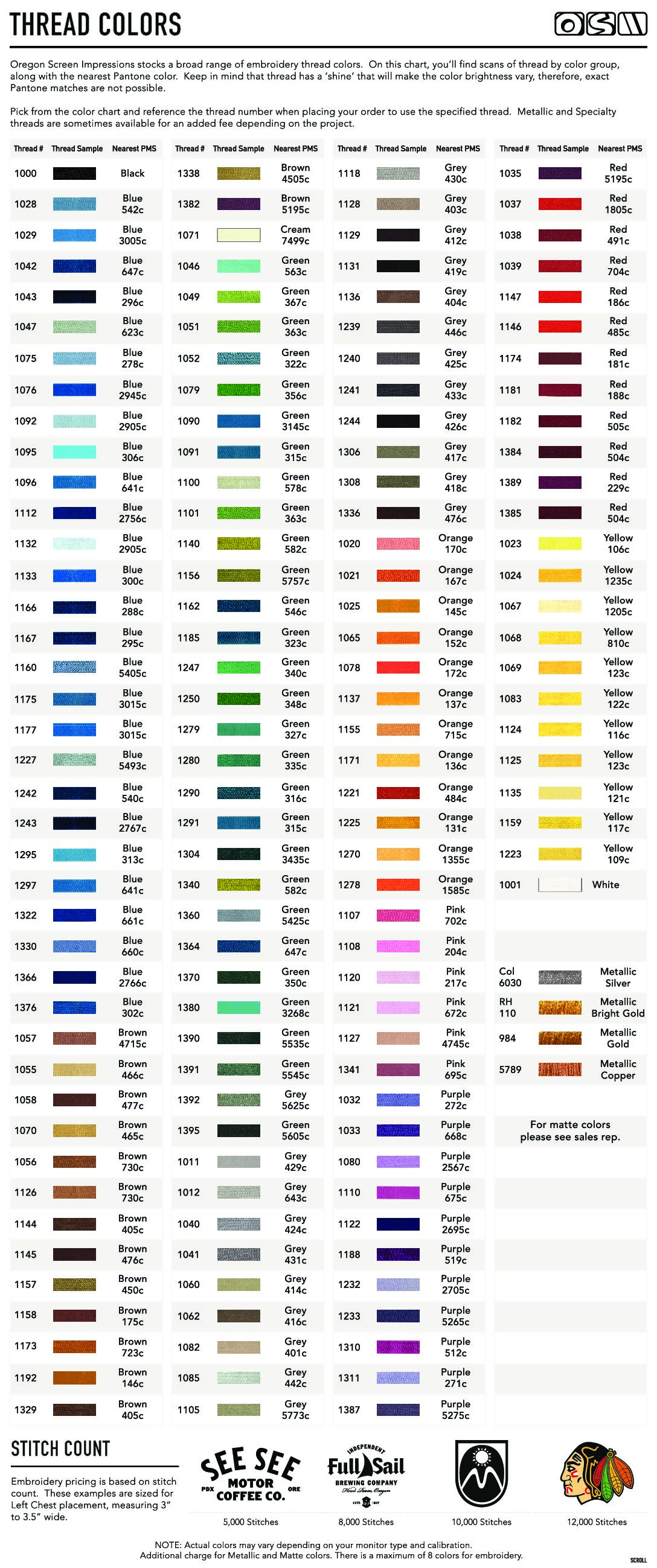 Need Help?
From designing to formatting, our creative department can help you end up with awesome goods you'll love. Just let us know what you you're looking for by starting an order, and a team member will get back to you with answers.
Related posts