Upload a Large File
When files are too large to email, use wetransfer.com to send artwork to us at orders@oregonscreen.com.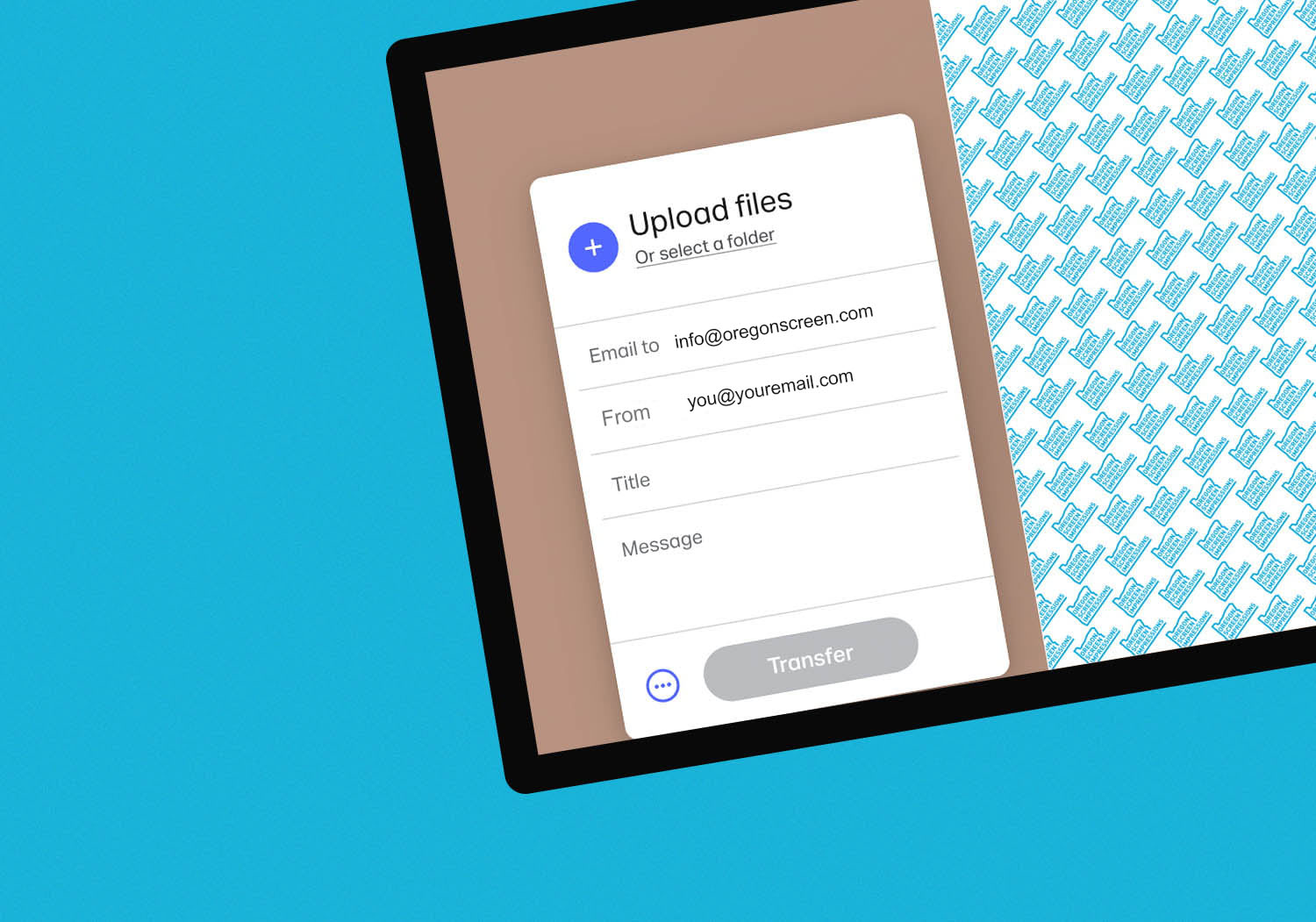 How to send us a large file via wetransfer.com
If your file is larger than 10MB, follow the steps below to send the file to your project manager. Please note, there is no cost to use wetransfer and you do not need an account.
1. Head to wetransfer.com
2. Click the + to upload your file(s).
3. In the "Email to" field, enter your project manager's email address.
4. Complete the remaining fields with your email, title, and a message.
5. Hit "Transfer" and your files will start uploading to wetransfer before heading to us!
Need Help?
From designing to formatting, our creative department can help you end up with awesome goods you'll love. Just let us know what you you're looking for by starting an order, and a team member will get back to you with answers.
Related posts